CURRENT RPI STUDENTS:
Thursday, 6-7 pm (Rensselaer Union 3606) – General Body Meetings
Meets EVERY OTHER week to update all members on past and upcoming club events. Key officers will typically give presentations about important announcements, followed by some club work in groups (e.g., fundraising, campus events, website development). The club president runs these meetings.
Tuesday, 6-7 pm (
Rensselaer Union
 3606) – Project Meetings
Meets EVERY week to continue working on the requirements necessary to complete the current EWB program. Members get to choose what group they want to work in for the hour (e.g., paperwork, design, concept research) after given an overview of what the top priorities are for the international and local programs. The project leads run these meetings.
Tuesday, 5-6 pm (Rensselaer Union 3606) – Leadership Meetings
Meets EVERY week to discuss big ideas for the club and areas of improvement. Necessary administrative requirements for the club are talked about and taken care of. Any officer with announcements is able to speak and have the attention of the board.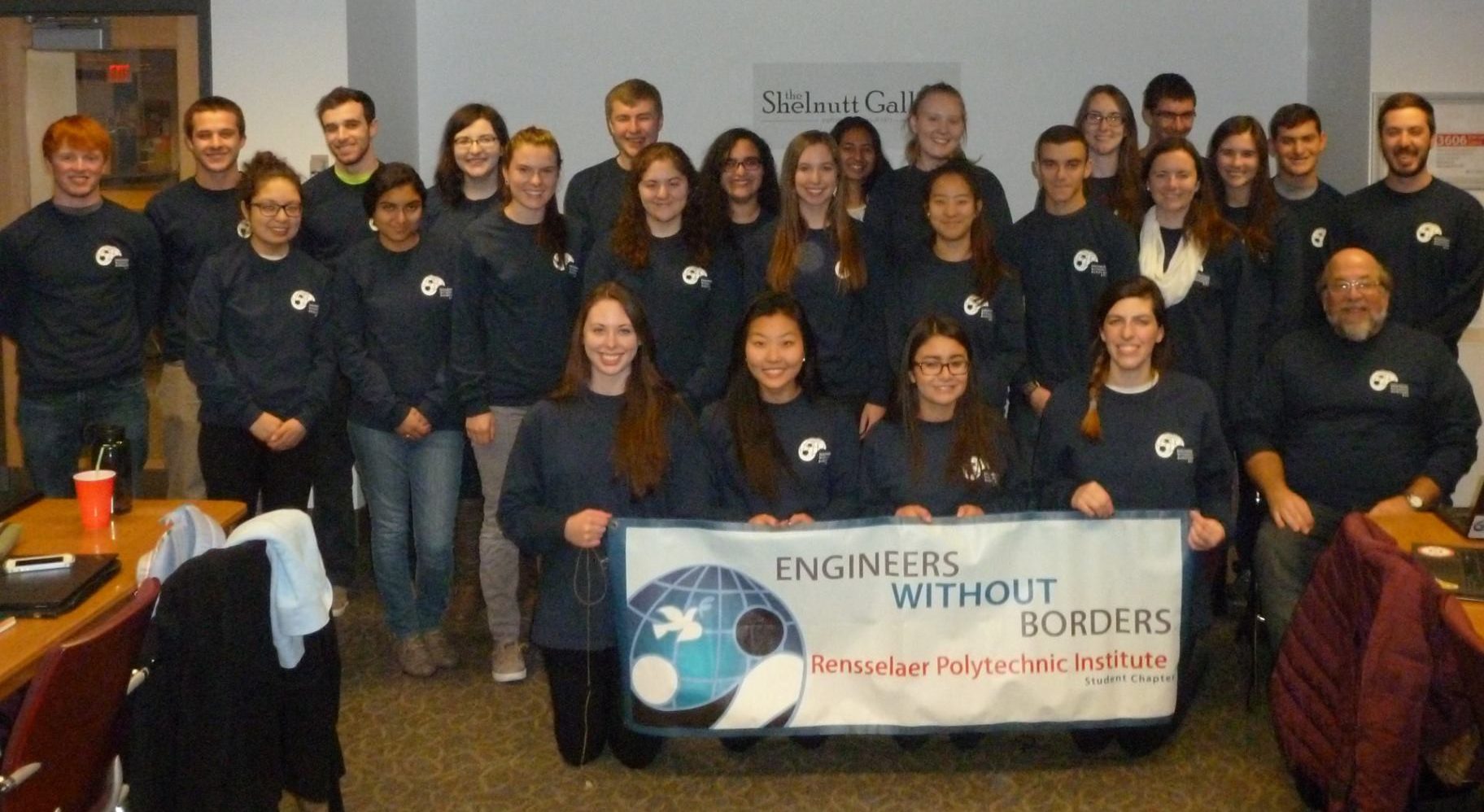 HOW TO BECOME A MENTOR:
EWB-USA professional members have the unique opportunity to mentor the next generation of engineers to make a lasting difference in the lives of others. EWB-RPI is in need of mentors to oversee the technical aspects of our community development programs and to provide overall guidance.
As a mentor, you will have the opportunity to travel to the project site and see firsthand the difference your work — and the work of the students — makes in the lives of others. EWB-USA student chapters are in need of mentors with expertise in the areas of engineering, construction and international development to ensure the high quality of our programs.
A current mentor, Paul Pagnozzi has a blog about his experiences while visiting Panama. Read the blog here.
More information about our current project is here.
Current Mentors:
Chip Kilduff, Ph.D.
Associate Professor
Civil and Environmental Engineering
Rensselaer Polytechnic Institute
---
Cris Schrader, P.E.
Environmental Engineer
Seed Solar and Engineering
---
Scott Underhill
Environmental Engineer
AECOM
---
Dr. Paul Pagnozzi, MD
Nephrology & Environmental Engineering
Rensselaer Polytechnic Institute